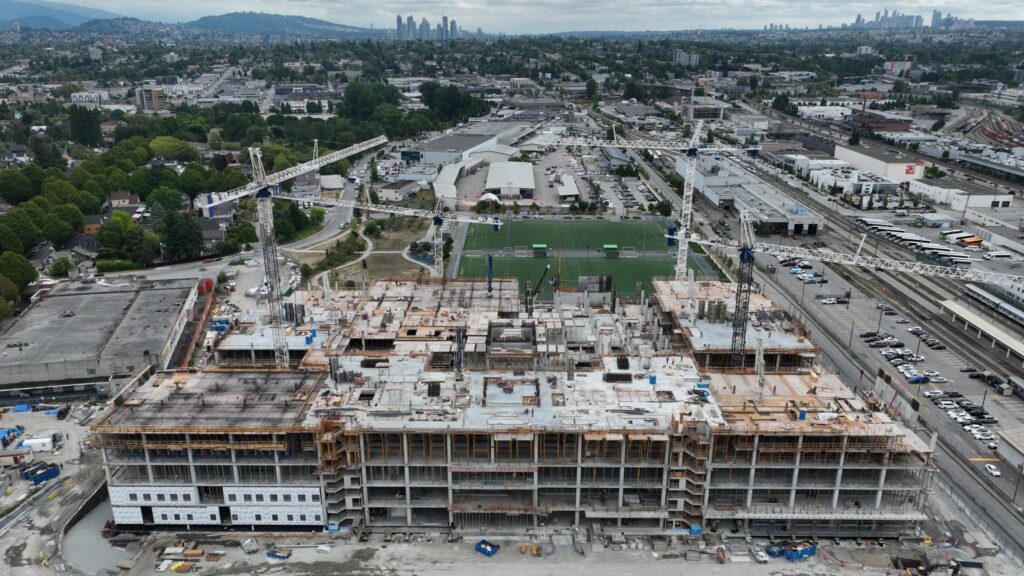 Newsletter: Drone's-Eye-View
Posted On: Tuesday September 26, 2023
Drone's-Eye-View
Construction crews are busy on site as the new St. Paul's Hospital rises up from the ground! Concrete has been poured for level 5, and by the end of the year, the hospital should reach level 7. In 2024, the hospital should reach its full 11-storey height! Check out the latest progress: 
---
Pandemic Ready Design
When COVID-19 crashed into the world in March 2020, the project team was still three years away from finalizing the new hospital's design. But every cloud has a silver lining – even a pandemic. Learn how COVID-19 gave the project team an opportunity to review its plans and add pandemic lessons learned into the design.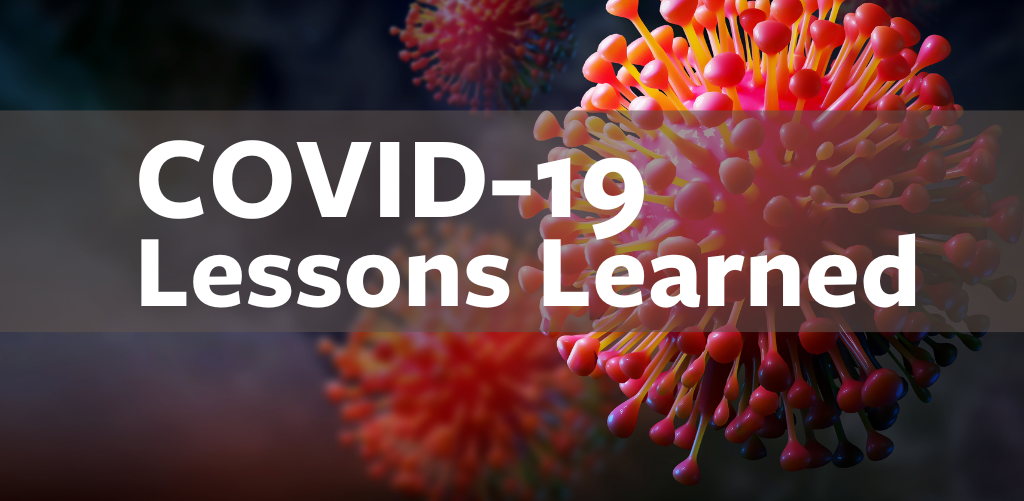 ---
Inside the new St. Paul's Hospital
ICYMI: From patient rooms to the OR, get an inside look at future spaces in the new St. Paul's Hospital!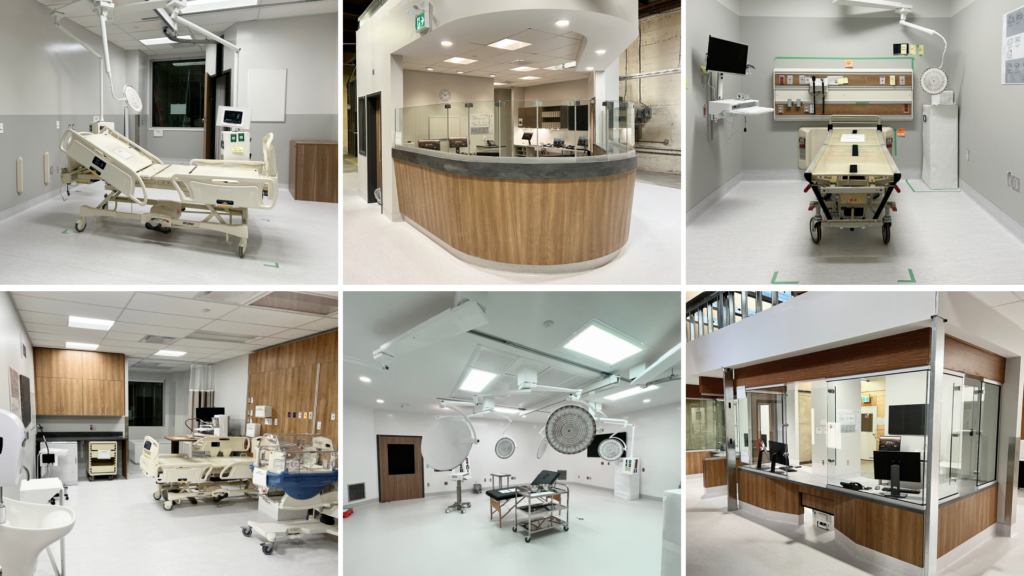 ---
Summer of Connection
Did you know the new St. Paul's Hospital will be nearly double the square footage of the current hospital?

The project team has been busy sharing these fun facts and more while chatting with locals this summer. Thanks to everyone who stopped by to learn more about our exciting new hospital and health campus!