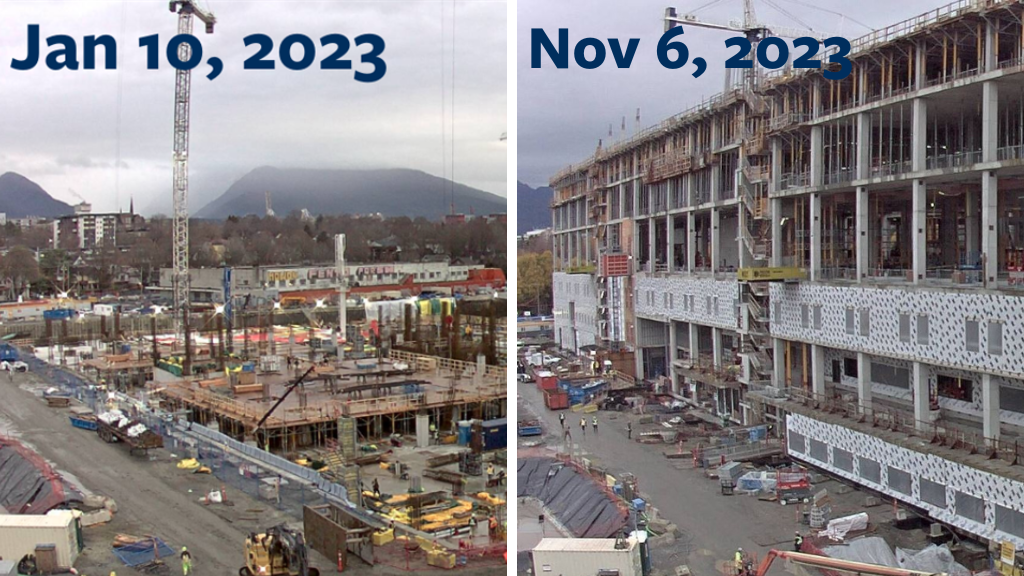 A "magnificent" sight: bringing the new St. Paul's Hospital to life
Posted On: Tuesday November 7, 2023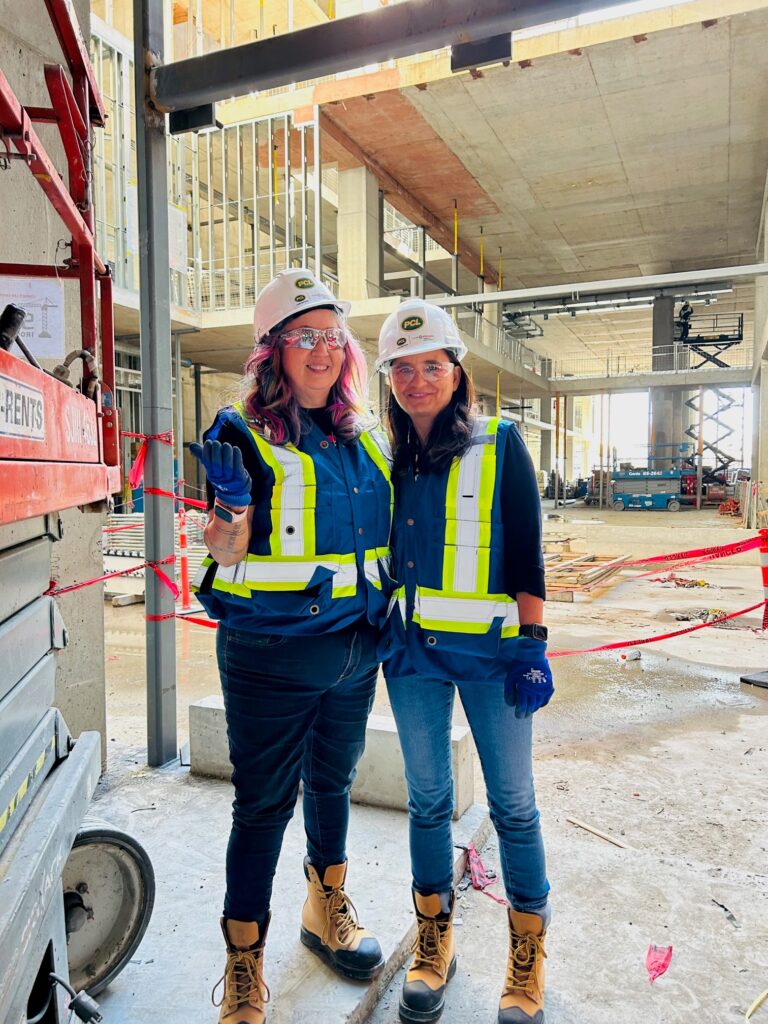 T'uy't'tanat Cease Wyss, Squamish Knowledge Keeper, and Sheri Hundseth, Director of Indigenous Relations and Community Engagement at Providence, stand on the future site of the Traditional Medicine Garden in the All Nations Sacred Space
It was a significant moment for Squamish Knowledge Keeper T'uy't'tanat Cease Wyss to step foot onto the new St. Paul's Hospital construction site — and future site of the Traditional Medicine Garden, located at the centre of the main floor .
"It was magnificent. It was very exciting to go through the shell of this building and to see all the many components that are going into building this new hospital. It's just momentous to be able to go to the site where the medicine garden will be."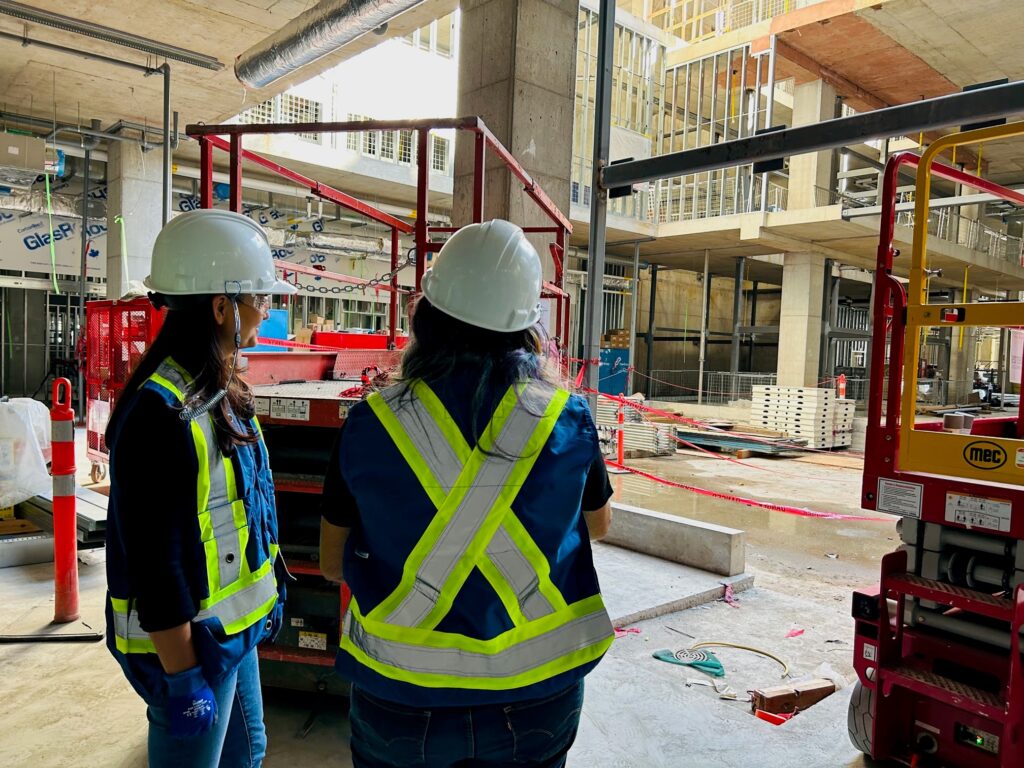 For almost two years, T'uy't'tanat has worked closely with the Indigenous Wellness and Reconciliation (IWR) team at Providence to design the medicine garden connected to the All Nations Sacred Space, a place to grow traditional medicinal plants to support the care of Indigenous patients and their families. As nature is a significant part of Indigenous traditional medicine, the hope is the space will help Indigenous people feel welcome, calm and safe. T'uy't'tanat says she and the team prioritized using nature-inspired imagery, stones, plants, water and other natural elements. ​
"People from all Indigenous Nations can be in the space and have something comforting that brings them into their cultural safe space and wellness. I think when they're in spaces that have familiar energies, it really promotes their healing and their motivation to get better."
Traditional Medicine Garden – subject to change
This idea of holistic healing is central to the mission of the IWR team​.​ The team has gathered input from the Host Nations and patient partners during each phase of this project to ensure the new hospital will meet the physical, emotional and spiritual needs of Indigenous patients.
"We need to ensure there are culturally safe spaces that support wholistic Indigenous wellness and healing for any patients or families who step foot in this new hospital," says Sheri Hundseth, Director of Indigenous Relations and Community Engagement.
Level seven and counting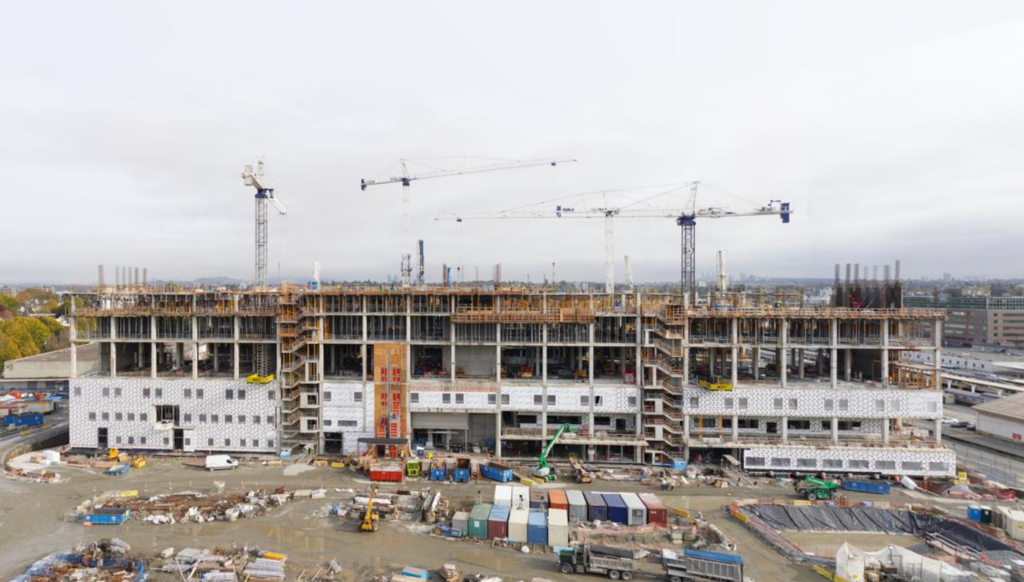 From starting work on the main floor in January to pouring concrete on level seven this month, a lot of progress has been made on the new hospital this year. And there's much more to come.
"By the end of the year, we should have concrete poured for the seventh floor," says Kevin Little, "By the middle of next year, we should have levels 8 – 11 poured, and all the way to the roof."
It's an impressive sight for long-time partners and staff who have spent years providing input on the project.
"This is my first time to the site since construction started and I'm really blown away," says Renee Edwards, Executive Director of Stewardship & Donor Relations at St. Paul's Foundation. "Being here just brings this project to life. It's really helpful to get into the footprint of the building so we can explain it to our partners who are supporters and to our staff who are working every day to get more funds for the hospital."
Adds Jeff Masse, Professional Practice Leader of Occupational Therapy: "It's remarkable to see the sheer scale of this project, like the size of the atrium and the size of the courtyards. Just to see it all in reality is really inspiring."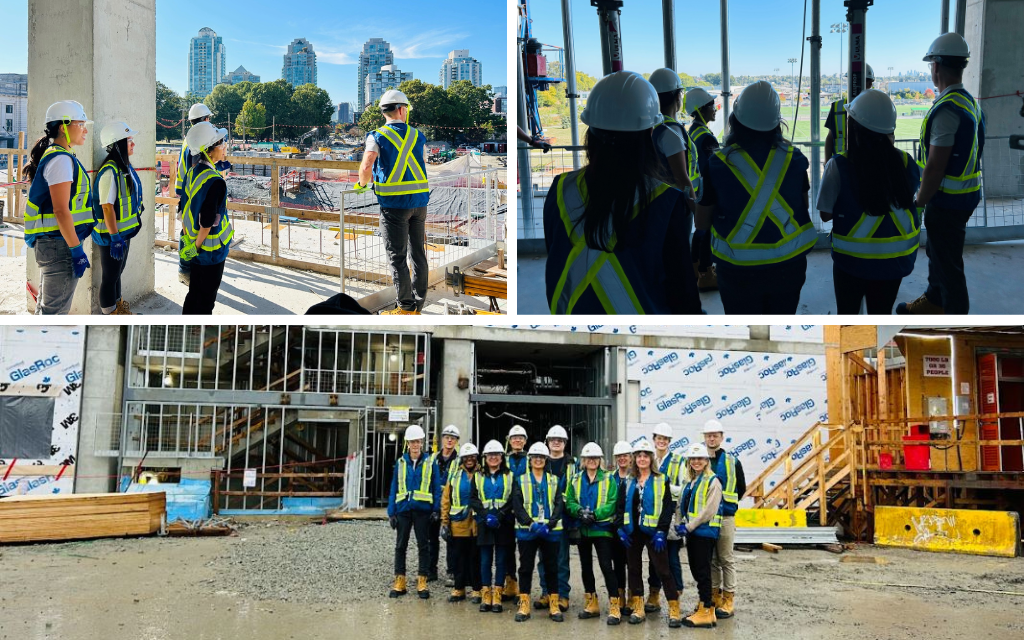 Watch a video of the recent staff tours: