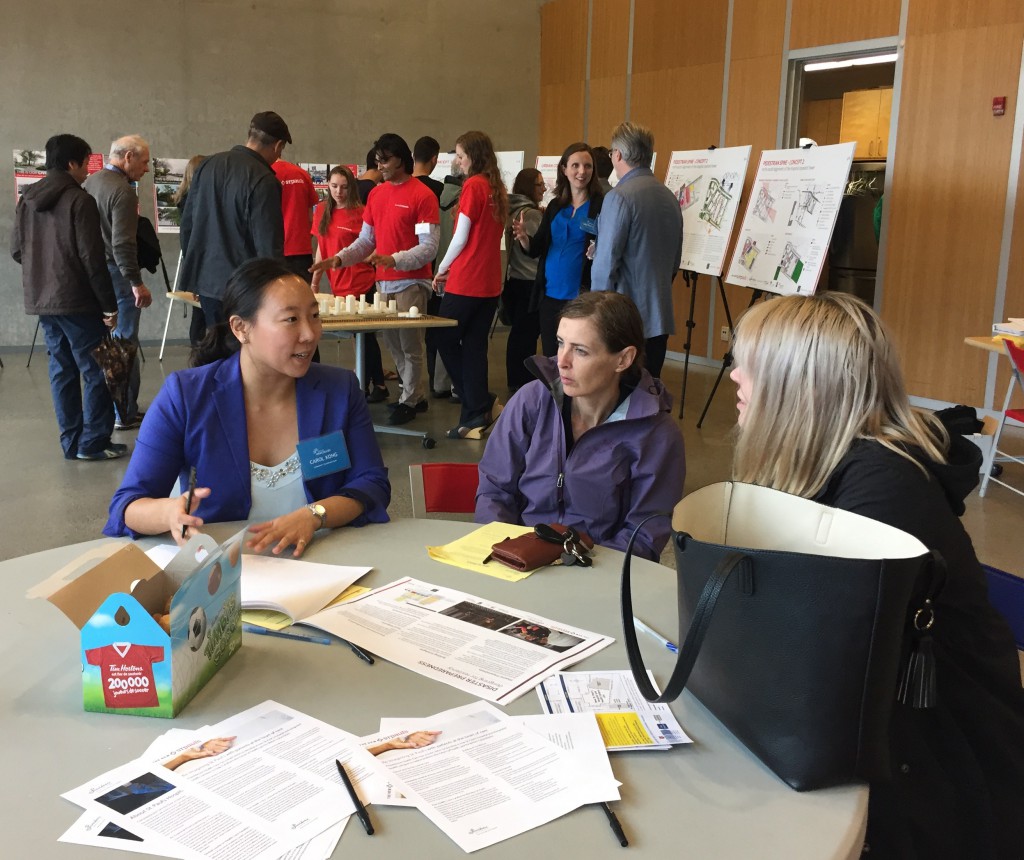 City of Vancouver completes Phase 2 — new St. Paul's Policy Statement process
Posted On: Wednesday August 31, 2016
A lot has been happening since we last connected with you in June. We are pleased to announce that another key project milestone has been reached with the City of Vancouver wrapping up Phase 2 of its Policy Statement process (land use planning process) for the site of the new St. Paul's.
As you may know, Providence's planning team has been working closely with the City since January to support the creation of a Policy Statement that will guide the future development of the Station Street site. The draft Policy Statement is expected to be submitted to City Council for approval before the end of 2016.
An important part of this City-led process has been to engage the community and key stakeholders in setting guiding principles and evaluating Providence's preliminary concepts for how the site could be developed. Engagement is being undertaken in three phases, with Phase 2 having concluded at the end of June. A Phase 2 consultation report can be found on the City's website: vancouver.ca/newstpauls.
During this phase of engagement, almost 1,200 people provided input on Providence's two preliminary health campus design concepts. Opportunities to contribute feedback included two public open houses, three stakeholder workshops and an online questionnaire. Participants included the general public, local business and community members, transportation specialists, emergency first responders, seniors, health care providers, persons with mental health and addiction issues, urban planners, persons with disabilities, Aboriginal community members and representatives from a variety of special interest groups.
Providence is using the feedback gathered, along with technical analysis, to refine the site planning and develop a preferred concept. In the coming months, the City will launch the third phase of its public consultation, which will provide opportunities for the public and stakeholders to view and comment on this concept.
Stay tuned for information on how to participate and help shape the new St. Paul's by visiting the City's project website.
For general information about the new St. Paul's, please visit Providence Health Care's project website at thenewstpauls.ca.