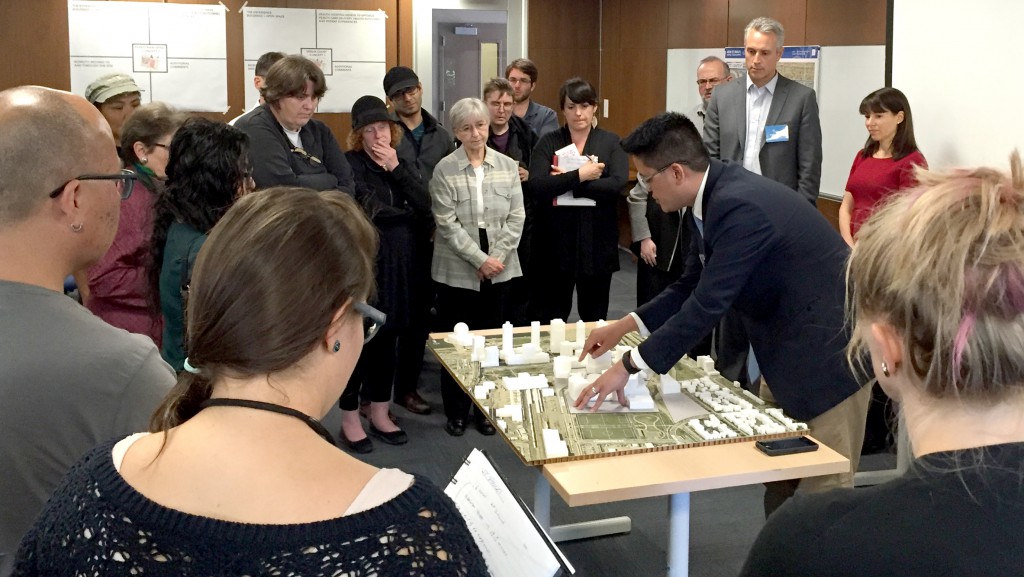 City of Vancouver's public consultation process for the new St. Paul's kicks off
Posted On: Friday June 17, 2016
On June 18, the public will be able to catch a glimpse of what the future new St. Paul's Hospital and health campus at the Station Street could look like.
Providence Health Care (PHC) is working closely with the City of Vancouver on a redevelopment planning process for the Station Street site. The process will result in a Policy Statement — a set of policies that will guide land use, transportation, density, building types and heights and associated public benefits on the new site.
As part of the Policy Statement, a City of Vancouver Phase 2 public consultation process kicks off at a public open house on June 18. There, Providence Health Care will be presenting some preliminary concepts that show how the site for the new St. Paul's could be redeveloped. The early-day concepts have been developed by PHC's redevelopment design team and show the major "building blocks" for the new St. Paul's campus, potential configurations and heights of buildings on the site, as well as potential roads, entrances, paths, parking, green spaces and more.
View the preliminary concepts of the new St. Paul's.
View the open house information displays.
The City's aim in consulting the general public at this stage is to gather feedback on the draft redevelopment options that can be considered in the development of a preferred concept for the site.
Public consultation opportunities:
Open house: Saturday, June 18 from 9:30 a.m. to 12:30 p.m. at Creekside Community Centre
Open house: Wednesday, June 22 from 4 to 7 p.m. at Thornton Park (at the Vancouver Farmers Market)
Online questionnaire: June 18 to 28, available at vancouver.ca/newstpauls
We invite you to participate in the City's process in person, via the online survey, or both. For more information, please visit the City of Vancouver's project site at vancouver.ca/newstpauls.