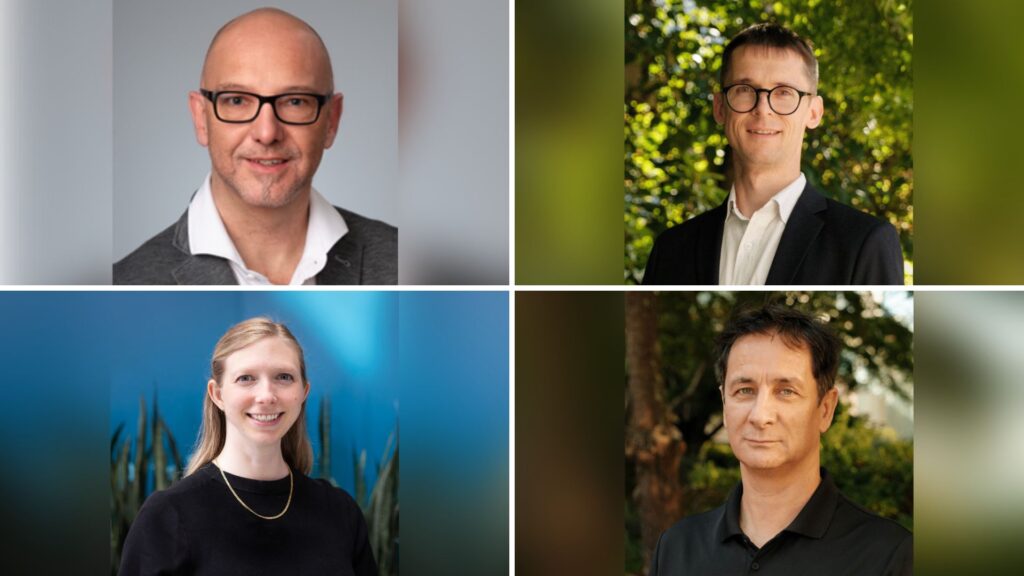 New St. Paul's Hospital Project Team talks sustainability, resilience and wellness
Posted On: Wednesday May 17, 2023
The new St. Paul's Hospital will be a game-changer in B.C, enhancing the way health care is delivered, promoting a holistic theme of healing and wellness and responding to the impacts of climate change. Mindful of the environmental challenges we face today, the new hospital is designed to be sustainable, earth-friendly and comfortable for patients, staff and the surrounding community – goals the project team has worked towards right from the start.
"From day one, we set out with a vision to design a new hospital that would respect and protect the environment and ensure it supports the health and wellbeing of staff and patients," said Marc Dagneau, Director of Engineering and Facilities Management for the New St. Paul's Hospital Project.
This month, Marc and members of the New St. Paul's Compliance Consultant Team presented at a webinar hosted by The Canadian Coalition for Green Health Care, PEACH Health Ontario and CASCADES.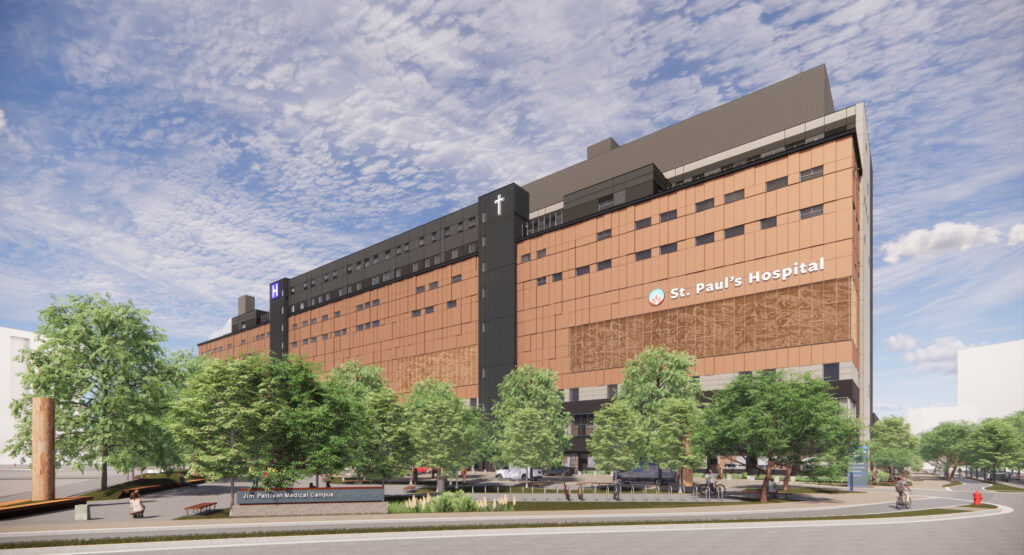 Titled Mitigation and Resilience: Hospitals taking climate action, the team presented key tools and strategies used to embed climate change resilience throughout the new St. Paul's Hospital design process.
"Recent climate projections indicate we will continue to see more frequent and extreme weather events across Canada alongside more gradual changes in temperatures, precipitation patterns, and sea levels," said Robin Hawker, associate principal and technical lead of climate resilience at Introba. "Realizing this, climate change resilience was built into the hospital design process right from the start with a set of climate risk and vulnerability assessments, design workshops, and engagement with the city of Vancouver."
The team also discussed low carbon/electrification strategies and the associated impacts on health facilities.
"Obviously one of the big goals for us on this project is climate resiliency so the main thing was the extensive electrification of the site," said Zlatko Puljic, principal at AME. "85 per cent of the heating energy for the new hospital will come from renewable sources. We'll also have multiple energy sources available so we have the flexibility and resiliency to continue to be functional, accessible and prepared during a disaster."
Attendees also heard from representatives from Health Care Without Harm, The Integrated Health and Social Services Center (CISSS), Synergie Santé Environnement describing their actions on climate change mitigation and resilience.
Listen to the full webinar here.