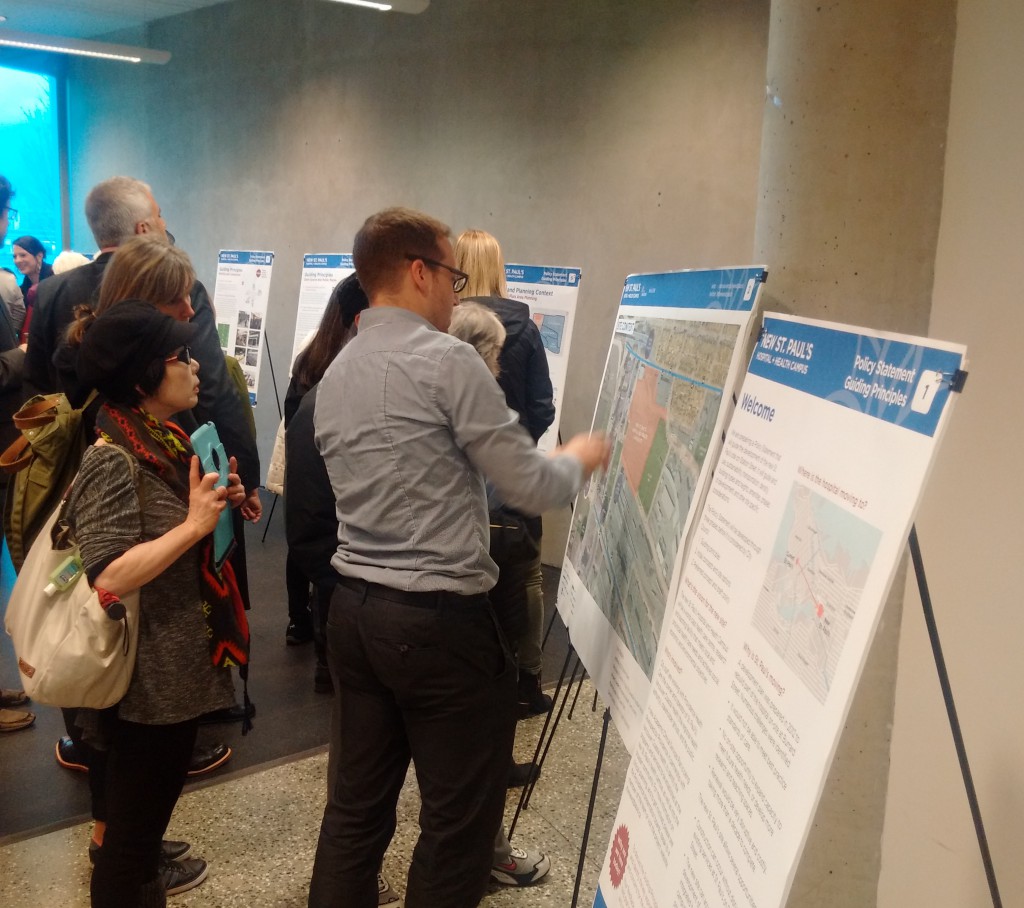 Planning for the new St. Paul's in partnership with the City of Vancouver
Posted On: Friday May 6, 2016
Providence Health Care (PHC) is working closely with the City of Vancouver on a redevelopment planning process for the Station Street site.
A draft Policy Statement will be prepared by city planners to guide land use, transportation, density, building types and heights and associated public benefits on the new site. The draft Policy Statement is anticipated to be presented to City Council for approval in the fall.
The City's planning process includes comprehensive public consultation. On March 8, the City kicked off the process with an open house at Creekside Community Centre. Participants learned more about the planning process, draft guiding principles for the process and related existing City policies that would intersect with the hospital redevelopment planning. A total of 142 people attended and 719 filled out a questionnaire providing feedback on the guiding principles for the new St. Paul's hospital and health campus.
The City has analyzed public input from this first stage of consultation and used it to refine its guiding principles. These will be presented in the next stage of public consultation and used as a tool to evaluate preliminary site development concepts prepared by PHC.
Stay tuned for more details on the next phase of public consultation and sign up for more information at the City of Vancouver's website.