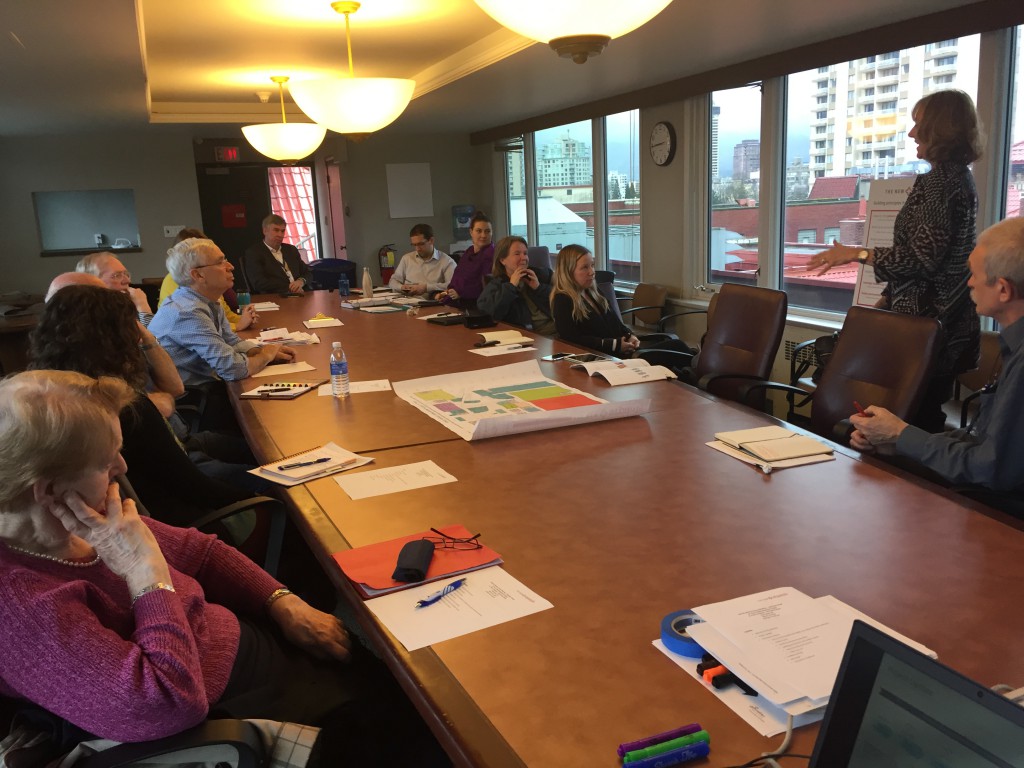 Planning for the new St. Paul's with patients at the centre
Posted On: Wednesday March 29, 2017
As planning moves forward, the St. Paul's Redevelopment Project is continuing to listen to the voices of one of its most important stakeholders — patients.
Focusing on the patient experience is one of the key guiding principles for planning the new St. Paul's and the project team is committed to respecting the values and goals of patients and their families.
The design of the new St. Paul's will incorporate feedback from patients and families, including single-patient rooms with access to natural light, family amenities, intuitive wayfinding, innovative applications of technology and a healing environment that includes art and culturally safe spaces. Recognizing family members as partners in care and a source of strength and support for patients, patient rooms will also accommodate a family member or support person staying overnight. Each patient room will also be more suitable for interactions between patients, families and care givers.
Patient and family representatives have participated in focus groups and internal planning sessions throughout major phases of planning for the new St. Paul's.
Currently, the project team is involved in indicative design planning, which looks at the potential future arrangement of spaces within the hospital at a more detailed level, both within and between departments. As part of this planning phase, patients have been a part of more than a dozen internal, indicative design focus groups, providing feedback and ideas alongside physicians, nurses and hospital staff. An indicative design patient advisory committee has also been formed to ensure overall planning captures patient voices.
Providence's commitment to engagement
We will clearly communicate about decisions made throughout the process
We will be clear about what individuals and stakeholders will be consulted on and how their feedback will be used
We will proactively reach out to individuals and stakeholder groups, especially patients, who may benefit or experience potential impacts related to the redevelopment project
We will consider a broad range of voices in shaping the decisions and outcomes
We will provide participants with the information they need to engage with us in a meaningful way
We will provide many opportunities for participation by a diverse range of stakeholders
We will communicates the outcomes of various stages of the process, including how public/stakeholder input was considered