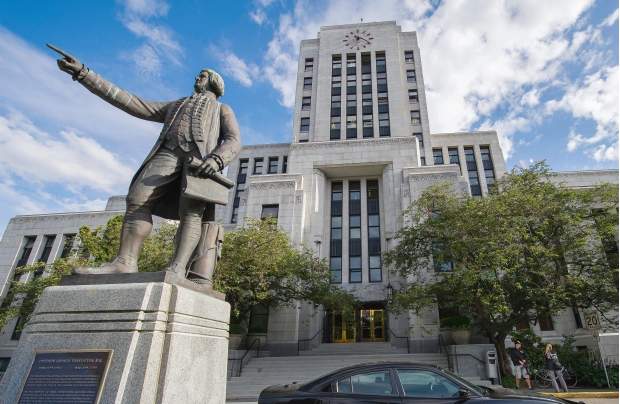 Vancouver City Council approves rezoning for new St. Paul's Hospital
Posted On: Wednesday November 6, 2019
Vancouver's City Council has given the green light to the rezoning application for the site of the new St. Paul's Hospital.
It's an exciting step that lets Providence Health Care move forward with plans for a new health campus at 1002 Station Street in the False Creek Flats Area.
Hospital expected to open in 2026: Providence CEO
"We are so grateful to have such wonderful community support," says Fiona Dalton, President and CEO of Providence. "In the years leading up to this decision, hundreds of people shared their ideas for the future of St. Paul's. We listened to the diverse voices of people, stakeholders and communities, including residents of the area, seniors, Indigenous peoples, community groups, business owners, doctors, staff, patients, and more. The result is going to be a world-class health care, research and teaching centre that will help transform patient care for British Columbians."
The new location will include a 548-bed acute care hospital, an outpatient centre, a clinical support and research centre, a public plaza and wellness walk, new roads, and a daycare, all expected to open in 2026. Rezoning approval also included future proposed phases for the 18.4-acre site, which may include office and retail space, a hotel, and rental housing for health care workers.
New St. Paul's to be BC's largest hospital redevelopment
The new St. Paul's is the largest hospital redevelopment project in BC's history. Costs will be shared by the provincial government, and Providence, which will contribute proceeds from the sale of the existing Burrard Street location. St. Paul's Foundation has committed to raising $225 million, the largest-ever hospital fundraising campaign in Western Canada. Funds raised will support the build of the new St. Paul's, and bolster programs and services so that the provision of care matches the innovation and transformation afforded by the new facility.
Foundation has reached 75 per cent of its $225-million fundraising goal for new hospital
"For 125 years, St. Paul's has been a vital part of the Vancouver community and all of British Columbia," says Paul Hollands, St. Paul's Foundation Campaign Chair, who spoke in support of the hospital at a recent public hearing. "Its legacy of providing both incredible compassionate care and achieving world-leading medical breakthroughs is what makes St. Paul's so special. Our community recognizes this and that's why we've already achieved 75 per cent of our fundraising goal. People want to be part of the St. Paul's mission and the wonderful opportunity it presents for the next 100 years."
In September 2019, two short-listed teams, Ellis-Don Infrastructure Healthcare and The PCL Team, were invited to participate in the next stage of the competitive selection process, the Request for Proposals – to design-build and partially finance the project.
Groundbreaking expected in late 2020
Site preparation and construction are expected to begin in late 2020. Buildings on the site will meet the most current seismic codes and earthquake-readiness standards. The design will include rigorous application of recommendations from geotechnical and structural engineers for site preparation, foundation and slab design, and seismic design.